What We Believe - Our DNA
Our Mission
We exist to hear, know, trust, apply, adorn, and share the gospel of Christ alone in everyday life with God's family in our backyard and beyond.
HEAR: God's works for us in Christ being heard is most important and foundational to everything Christian. (Rom 1:15, Gal 3:1-4)
KNOW: God's works for us in Christ will be heard only if we understand the significance of those works. (Rom 3:24, 2 Cor 5:21, Rom 5:18-19, Rom 4:4-6)
TRUST: God's works for us in Christ cannot be merely heard and known, but must be believed and owned personally. (Gal 2:19-21, Gal 6:14)
APPLY: God's works for us in Christ must illuminate all of life and its needs and tasks. (Rom 6:1-6, Php 2:5-11, Colossians 3:1-5, 1 Pet 3:17-18)
ADORN: God's works for us in Christ are demonstrated through the imperfect faith-fueled life of the church family. (Tit 2:10, 1 Pet 2:12, Jn 13:35)
SHARE: God's works for us in Christ is a message of good news which demands that it be told to others. (2 Cor 5:18-21, Php 1:27-28)
THE GOSPEL OF CHRIST ALONE: God's works for us in Christ is sufficient in itself without any help from any other sources. (Col 2:8-19, 2 Pet 1:3, 2 Tim 3:14-16)
IN EVERYDAY LIFE: The gospel stage is in all rhythms of life, big and small, not in isolated life events. (Col 3:17-23, Eph 5:22-6:4)
WITH GOD'S FAMILY: God's one and primary institution for the gospel to grow and move is in a body that finds its expression in local churches, not in individuals. (Eph 3:8-10, Eph 3:19-22, Eph 4:11-16)
IN OUR BACKYARD: The gospel is adorned with those who are in the closest proximity of our everyday life. This demands that our body-life and activity have a geographically local element. (Php 1:1, Eph 1:1, Rom 12:9-19)
AND BEYOND: God's work for sinners in Christ is not for a group of people but for all groups of people everywhere. Therefore, every local church must, in some way advance the gospel beyond itself. (Rev 5:9-10, 3 John 8, Matt 28:18-20)
---
Vision
GOSPEL PROCLAMATION AND APPLICATION IN ALL CONTEXTS: Our Mission causes every area of our church to be penetrated by the gospel. Meaning, areas such as Sunday preaching, small groups, counseling sessions, discipleship classes, internship programs, among other activities are to be centered on gospel proclamation and application. Therefore, our doctrinal harmony and emphasis in the everyday life of our church will revolve around Christ crucified. We seek to place secondary issues where they belong while retaining our practical primacy on the gospel.
CONTEXTUAL: The gospel is transcendent but culture and context are not. We desire to allow the gospel of Christ to infiltrate a culture not vice versa. The nature of the gospel is contextual so our promotion of the gospel must be appropriately contextual as well, without compromising its truth and beauty. Our format, style, appearance, terminology and general deliverance will be done in a manner that enables the lost and the unchurched people to connect with the gospel and not a religious culture. Forms are inconsequential in themselves but they often become biblical mandates. When forms are subject to the supremacy of the gospel we are then able to truly export the gospel as supreme.
CULTURE OVER ACTIVITIES: The gospel of grace poured into God's people is what creates a biblical culture within the church, not the actual biblical activities. We recognize that a church's culture directs the activities of their local church. For example, if a church does not have a culture of evangelism, their participation in any evangelistic activity will be superficial with very little substantive evangelism. Or, if a church is publicly proclaiming gospel grace, but has a culture of performance, their impact on proclaiming gospel grace will be minimal. Similarly, a church can have a women's discipleship meeting but if there is not a culture of regular and intentional personal pursuit of relationships their participation in any discipleship meeting will have a minimalistic impact.
SECULAR IS SACRED: The spiritual concern and emphasis must be directed where most of our time is spent—our home, work, etc. The church's vitality is not in its specific functions but rather how people function in their vocations and in their homes. The gospel empowers us to be most effective and influential in the areas we find ourselves most. It is important that the church see these areas as sacred realms where the gospel must be intentionally unleashed. Adorning the gospel must take place where those who have been defined by the gospel regularly find themselves.
DIVERSE: The gospel defines our community. The location of RCM is extremely and visibly diverse. We are to represent the ethnic and cultural diversity found in the geography of the church body. The gospel obliterates the divisiveness of ethnic and cultural righteousness and consolidates people in the credited righteousness of Christ. Meaning, a particular aspect of one culture cannot monopolize and dominate RCM in the Homestead area. We are called to embody the gospel's ability to give differing people a unifying identity. Therefore, we cannot seek to exclusively and intentionally cater to one element of the area we exist in.
LIFE-ON-LIFE DYNAMIC: The dynamic in our church must reflect that life is most defined and shaped by our everyday moments. Events and isolated hours will not be sufficient to pour the gospel into each other to produce gospel growth. The gospel needs to speak into the crevices of our actual existence. It is regular relational proximity that is most essential. The life of our church must be shaped by how our members have real shoulder-to-shoulder interaction, not merely compartmentalized encounters.
LIFE IN COMMUNITY: The gospel must penetrate our local community. Therefore, we must establish structures in community areas rather than centralize everything in one location. Life in Homestead takes place in people's homes and in their local communities. Our desire is to make the gospel accessible to more people (believers and unbelievers) by planting more community groups. We envision expansion in these contexts as we seek to saturate our people and their communities with the gospel. We believe that these community groups should primarily be about geography and not similar interests. We seek to embody a church structure with different people united in one Christ.
GEOGRAPHIC: The general Homestead area is where our church life and activity will be directed and expanded, with exceptions. The more geographically defined our church is the easier it is to accomplish the practical day-to-day necessities of church life. We will be less inclined to do and create activities that lack this geographic sensitivity. The wider our scope becomes the less impact we have in the smaller Homestead area.
OUTWARD: The church's focus is primarily in the day-to-day lives of the members, but we also recognize the need to find outward places to proclaim and adorn the gospel. Meaning, we will make it a practice to find places in existing structures and organizations in our community to proclaim and adorn the gospel. We desire to create and sustain structures that make the gospel specifically accessible to those who have yet to know Christ while being cautious of the tendency of creating more structures solely for Christians. We desire to progressively make connections in the Homestead community in order to build relationships with lost people for the sake of the gospel.
COOPERATION: The area of Homestead (and Miami as a whole) does not need one great local church body but a network of local churches cooperating for gospel advancement. Therefore, our vision will involve internships, co-op meetings, conferences, church planting and activities alike in order to effectively accomplish its mission in the general Dade County area. A movement of gospel-explicit churches in Miami will most effectively catalyze every individual church's calling in the city.
MULTIPLICATION: The city of Miami requires church multiplication, rather than inner church explosion for the expansion of the gospel. Church explosion often results in transfer growth while church multiplication often results in conversion growth. Our goal as a church is to grow in order to multiply not merely to grow in size or number. Our resources, efforts, and people will be directed, envisioned, and mobilized towards gospel-centered church multiplication rather than concentrating on size as the Lord provides the growth and stability needed to do so. Additionally, our participation in Cuba, (our international backyard) is necessary as we seek to be instrumental in the national context of multiplication.
EQUIPPING, EMPOWERING, AND MOBILIZING: The church is a body of Spirit-gifted people mobilized by the gospel to equip itself. Therefore, it is not a select few workers who provide services for a mass of consumers. It is imperative that the leadership equips, empowers, and mobilizes the entire church body.
The church should be composed of people who are called to engage in collective tasks with their unique Spirit-given gifts. Therefore, it should not be composed of people who merely help the Pastoral staff accomplish their job.
This would be accomplished through various structured classes and courses geared to further equip people to gospel ministry in the local church and beyond. In order for our mission to be realized, there must be a corporate sense of ownership and calling to our people and our local communities in Homestead.
Values
CHRIST-CENTERED EXPOSITION OF THE SCRIPTURES: The big story of the gospel unites and qualifies all other Biblical categories and teachings.
REFORMED VIEW OF SALVATION: Salvation is a work of unprovoked and unconditional grace in every phase for a particular people, the church.
GOSPEL EXULTATION: The gospel is not something to be tolerated but something to enjoy and see the necessity for it in our day-to-day obsession.
GOSPEL CLARITY NOT AMBIGUITY: Distinguishing between positional objective grace and practical subjective effects of grace.
HIGH VIEW OF GOD'S WORD AND SACRAMENT: The means God has given to convey the gospel must have a central place in the life of the church.
EXPLICIT DISTINCTION BETWEEN LAW AND GOSPEL: Distinguishing between what God has done and what we do, thus preventing the fusion of our works and His.
GOSPEL CONVERSATION AND FLUENCY: Learning to apply and familiarize our everyday life and interactions in light of the gospel story.
ACTIVE PURSUIT OF BIBLICAL HOLINESS IN THE FRAMEWORK OF GOSPEL CENTRALITY: The gospel's effects are mostly centralized in conforming us to God's character, therefore our spiritual attention is directed in the life of the church.
MEANS OF GRACE MENTALITY OVER SPIRITUAL DISCIPLINES MENTALITY: Existing to regularly receive grace rather than regularly performing.
SPIRIT DEPENDENCE: Christ is the original and ongoing attraction. The church primarily offers people a wonderful Christ. We will not seek to lure people with lesser things. We trust that the Spirit will give people a supernatural trust and affection for Christ, rather than humanistic lesser things to engage people.
CULTURE OF CONFESSION: It is fundamental to have an atmosphere of repentance and transparency (not pretension and performance). We believe we need the gospel because we are sinners. We are a church that needs Christ in our deficiencies, rather than, a church that needs Christ very little in their pretentious efficiency.
SPIRITUALITY DRIVEN BY THE INTERNAL OVER THE EXTERNAL: Learning to embrace a spirituality that demands the gospel. External morality is something we can easily obtain by ourselves. Therefore, only an internally driven spirituality truly demands and exalts the power and need of the gospel.
CORPORATE SPIRITUALITY: The gospel tells us that God has purchased a body of people not an isolated people. The gospel also tells us that the Christ who saved us must sustain us by that same saving grace in the context of the local church. We cannot truly rely on the work of Christ in and by ourselves but only through the body that He has purchased and indwelt by the Spirit.
DISCERNMENT BETWEEN BIBLICAL ISSUES AND ISSUES OF CONSCIENCE: Biblical morality and gray areas of conscience must be defined. Making issues of conscience or preference into a biblical command is embracing a spiritualty that does not demand or reflect the gospel.
MINISTRY IS ABOUT PEOPLE: Jesus purchased a people not things and activities. Therefore, our priority and focus must be directed to people. People are not a means to an end of greater things but people are the end in themselves.
GOSPEL QUALIFIED SIMPLICITY AND ACTIVITY: The gospel tells us that Christ has rescued the church and in turn we, as the church, are a rescued institution. We are not an institution to rescue fallen elements in the world; we are a rescued institution that is calling people in a fallen world into that rescue. It is not our gospel mandate to redeem culture, society, or anything else.
ORGANIC MOVEMENT INTO THE FORMAL: The gospel is primarily about who we are in Christ, not about what we do. We desire a church culture that is moved by who they are in Christ not a church culture that moves people by formal activities and titles. When our position in Christ is already moving us then we can formalize and recognize accomplishments.
QUALITY OVER QUANTITY: The gospel's effects are seen most clearly in love for people, motivated by the cross. The gospel gives us an identity in Christ's performance (not in our performances), which makes our identity in Christ not a numerical glory. This enables us to an internal qualitative gospel-produced holiness over an external quantitative glory.
GARDEN WORK MENTALITY: The gospel's ongoing effects could be described as a garden, where work, patience, and dedication are needed. In its power, the gospel calls us to a life of patient faith, not seeking instantaneous results. Waiting on the gospel's effects to take root in the church is a priority over achieving quick results.
CHARACTER AS ESSENTIAL TO COMPETENCE: The gospel enables us to enjoy the less extravagant but valuable priorities of a holy life. It enables us to be freed from the vanity of finding security in our gifts and talents. Our transformed life of trust in Christ is essential to our abilities and work. Our talents and gifts are not primarily essential to our transformed life of faith. We desire to be zealous for grace that in turn makes us lovers of God and people, not lovers of excelling in religious activities. A life dependent on the gospel is essential to those doing the work of the church.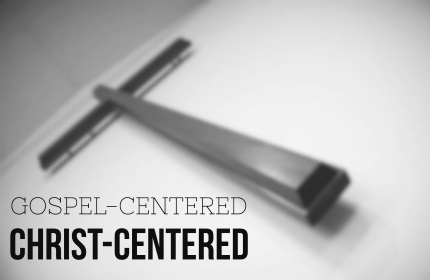 Other Distinctives
Westminster Confession, Reformed, Confessional, Continuity and discontinuity in spiritual gifts, Elder-led, Complementarian, Amillennial, Missional